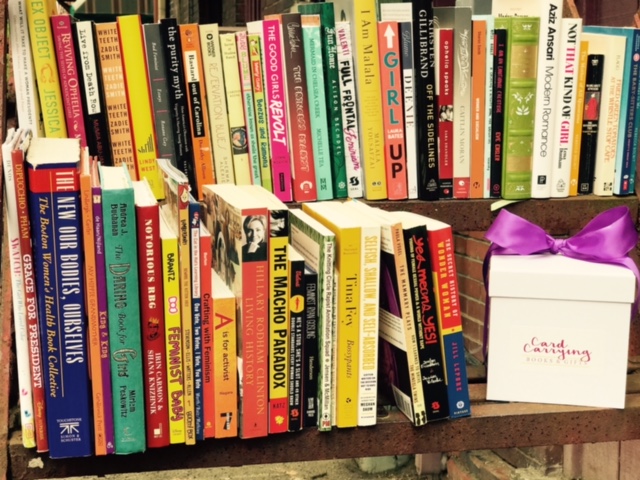 We know you can order new books for less from  one of our competitors, so we're extra appreciative that you're choosing to order from us instead! Purchasing from a small business directly impacts the local economy that business is located in. We love our community and do everything we can to support it; and now you're helping us do that too! So THANK YOU for buying from an independent bookstore!
Card Carrying Books & Gifts
Creating a feminist future by providing socially progressive books, curated gifts, and activism to the Finger Lakes region!
15 E. Market St. Suite 102
Corning, NY 14830
(607) 684-6114
sarah@cardcarryingshop.com