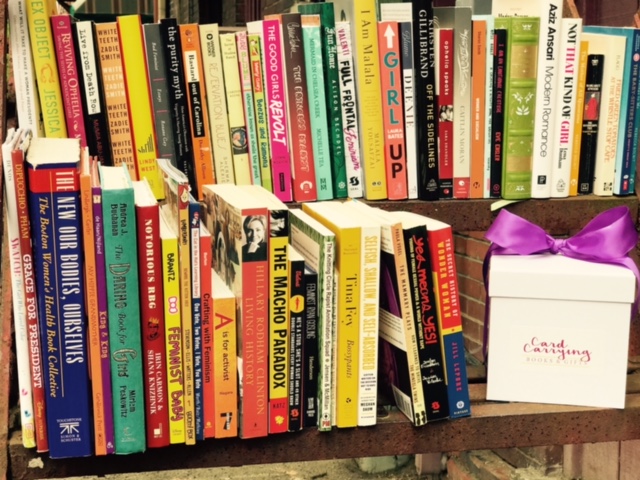 Card Carrying Books & Gifts was born out of the desire to bring feminism to Main Street!
In the early spring of 2017 - a few months after the infamous 2016 election - Card Carrying co-founders (and feminist besties) Randi and Sarah started joking about how they wanted a feminist clubhouse: a place downtown where they could create a space that other feminists - specifically young ones - would want to visit. A place that was about community. A place that would encourage people to take action. Somehow, the clubhouse idea turned in to a bookstore... And the bookstore idea felt incredibly necessary and important. The pair realized that no one would create this space for them, so they googled "how to open a bookstore" and the business plan for Card Carrying Books & Gifts started to come together.
Card Carrying caters to socially progressive shoppers who are looking for great books, gifts, and statement apparel on Corning's Market Street. There are stickers, buttons, jewelry, mugs, and prints/posters - not to mention BOOKS - for people of all ages!
Sign up to get our emails here.
Card Carrying is a for-profit with a mission: to create a feminist future!
Card Carrying Books & Gifts
Creating a feminist future by providing socially progressive books, curated gifts, and activism to the Finger Lakes region!
15 E. Market St. Suite 102
Corning, NY 14830
(607) 684-6114
sarah@cardcarryingshop.com